2022
Maté's Vineyard Chardonnay
Regular Price $95.00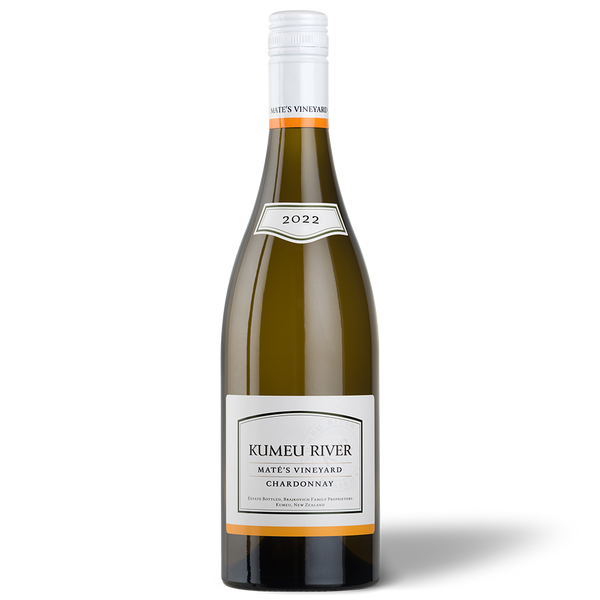 In 1990, Maté Brajkovich reworked the land and planted a new vineyard of Chardonnay vines on the site of the original vineyard that he and his family purchased in March 1944. The first grapes from this vineyard were harvested in March 1993, the year following Maté's death. The resulting wine was released in November 1994 to coincide with celebrations marking the Fiftieth Anniversary of the Brajkovich Family's arrival at Kumeu River.
Limit 6 bottles per customer
Winemaker's Notes
The 2021 vintage for Mate's Vineyard continues the amazing run of vintages we have had with this vineyard. We experienced a spring frost in October 2020 and this reduced the yile across all out vineyards. The rest of the growing season was excellent and the grapes harvested in in 2021 were ripe, rich and concentrated.. The resulting wine shows the density, concertation and length that we expect from a terrific Mate's Vineyard vintage Although still somewhat shy on the nose, with bottle age the full palette of complex aromas and bouquet of this wonderful wine will be gradually and seductively revealed.
Vinification
Hand harvested Whole-bunch pressed Indigenous yeast fermentation 100% barrel fermentation 100% malo-lactic fermentation 11 months maturation in barrel
Drink with
Seafood
Pasta
Chicken
Risotto
Maté's Vineyard Chardonnay
"Pale gold. Quite an opulent nose. I must say the nose made me think involuntarily of some Corton-Charlemagnes. Really precise and mealy with perfect balance. You could already enjoy it but it will surely become even more complex in bottle. Long and satisfying, a wine designed to soothe sore throats. Quite a triumph; easy to see why it's the most expensive in this range."
Jancis Robinson MW
www.jancisrobinson.com 24 June 2021